For Sale, 56 Power Wagon Dump, $2000 Vermont
---
[Follow Ups] [Post Followup] [Dodge Power Wagon Forum]
---
Posted by Tim Holloway on Thursday, August 10, 2006 at 5:44PM :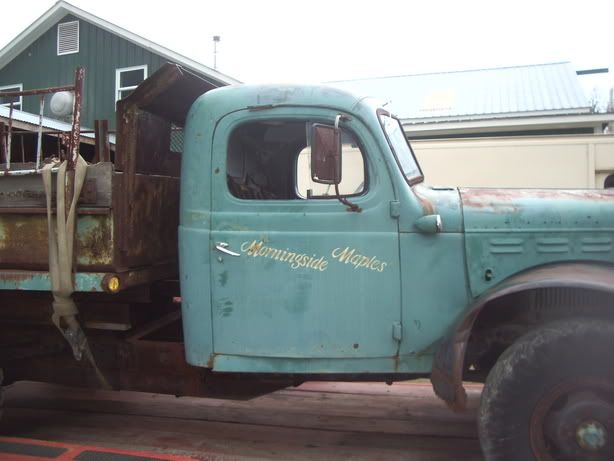 Up for sale is a decent 56 Power Wagon dump truck. Rust isnt bad, its not rust free but really not too bad. The frame is good. Engine compartment is complete, the engine is stuck. I pulled the head and have ATF soaking in the cyls but have not had any luck moving it yet. I will include a decent engine with the truck. The dump bed is decent, including the tailgate and the hydraulic lift mechanism is intact and looks good.
I just bought 2 more power Wagons and need to free up space for them.
Email me or call my cell phone, (802) 989-4106. Will deliver up to 350 miles of my shop in Vermont for $1.00 per loaded mile.
Thanks, Tim
I will make a donation to the Forum for either truck when they sell.


---
Follow Ups:


---

This board is powered by the Mr. Fong Device from Cyberarmy.com